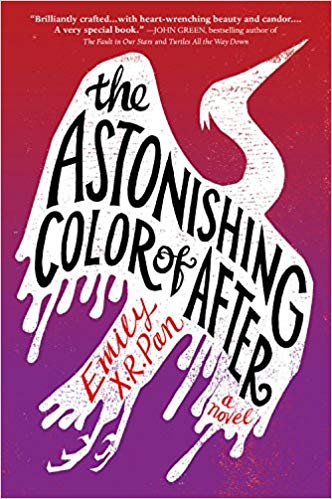 Leigh Chen Sanders is 15 and looks like a normal teenager, but her half-white and half-Taiwanese background makes her feel isolated. In both lands she is othered and never feels wholly connected to either cultural group.
At the very beginning of the story Leigh finds herself in a complicated situation. Her friendship with Axel has crossed a boundary and Leigh has to decide how she really feels for Axel. Leighs mother takes her own life after long-lasting depressioon leaving Leigh behind with intolerable pain and unanswered questions.
Leigh is absolutely certain that her mother has turned into a bird. She travels to Taiwan to meet her maternal grandparents for the first time and find the answers to her own family mystery.
The story skillfully alternates scenes between real and magic, past and present. In her search, she winds up chasing after ghosts of her family secrets and strangely appearing memories. Leigh is pulled between reality and fantasy until she can no longer tell the difference between them.
Colors are her world. Colors connect her to Axel. Leigh uses colors to describe her feelings. It is as if by choosing a color she can better understand herself. Leighs journey about finding hereself through family history, art, grief, and love is rendered by vividly beautiful language the author has chosen to use.
What Leigh learns on her journey won't change the past, but may finally put it to rest.
Check from the e-catalogue ESTER.
Eha Elmi
Department of Literature in Foreign Languages